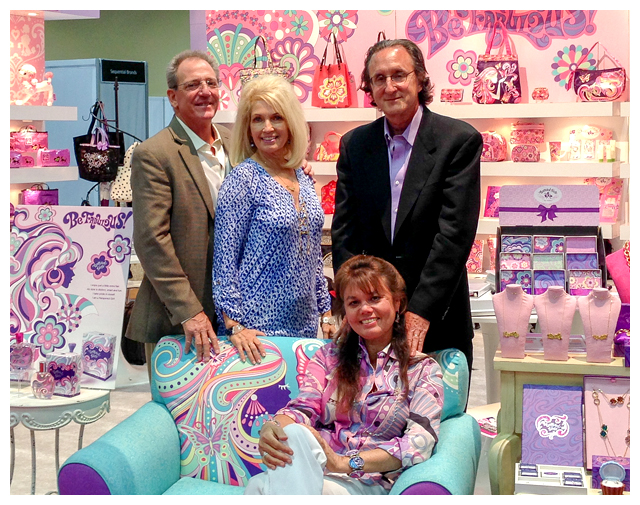 Story and Inspiration
The Pampered Girls brand was conceived, founded and is jointly owned by two
husband and wife teams. Shan Ogdemli and Daniel Feldman own and operate
OF Design, an award-winning graphic design, branding and illustration studio
based in Hollywood, California. Dean Berko and Lona Berko own and operate
Lifestyle Licensing International, a global marketing, brand building and licensing
agency based in Carefree, Arizona.

The four were inspired by their shared vision to create a lifestyle fashion brand for
youthful women, juniors and girls that embodies a positive attitude with sophistication,
style and fun. They began with a meaningful brand name, "Pampered Girls," coupled
with creative patterns, unique designs, cute characters and current fashion trends.
From that simple initial concept it developed into a diverse global brand that continues
to evolve, reflecting trend-right styles from around the world, with each country's
unique twist on the brand's "Be Fabulous!" theme of style, sophistication and fun!
Brand Message
Pampered Girls is a lifestyle fashion brand designed to appeal to girls and youthful women of all ages. Pampered Girls feature designs that range from sophisticated and fun to bold and trendy. Hip colors, creative patterns and cute characters portray the happy, joyful and fun energy of the brand's target audience.
What is a Pampered Girl?
Pampered Girls are independent, smart,
fun and stylish. They love fashion,
take pride in themselves and live life
to the fullest.
Brand Slogan
I enjoy just a little extra flair.
My style is distinct, smart and fun.
I take pride in myself.
I am a Pampered Girl!
Brand Tag Line